NEW Raspberry Pi 2
The Latest Raspberry Pi 2, Faster and Compatible with Windows 10.
PREAMBLE:
ARM Platforms and Mini-PCs are gaining more and more recognition around the Open-Source and DIY (Do It Yourself) Community. Lately, many improvements are being made by the leading ARM Plaftform producers to satisfy the end user. To not follow behind, the RASPBERRY PI FOUNDATION has recently released its latest Raspberry Pi, The Raspberry Pi 2 (faster processor and more memory). Raspberry Pi 2 is now on sale for $35. In this short article, we will introduce the many new features that has been introduced in the Raspberry Pi 2, and its new support for Windows 10.

RASPBERRY PI 2 FEATURES: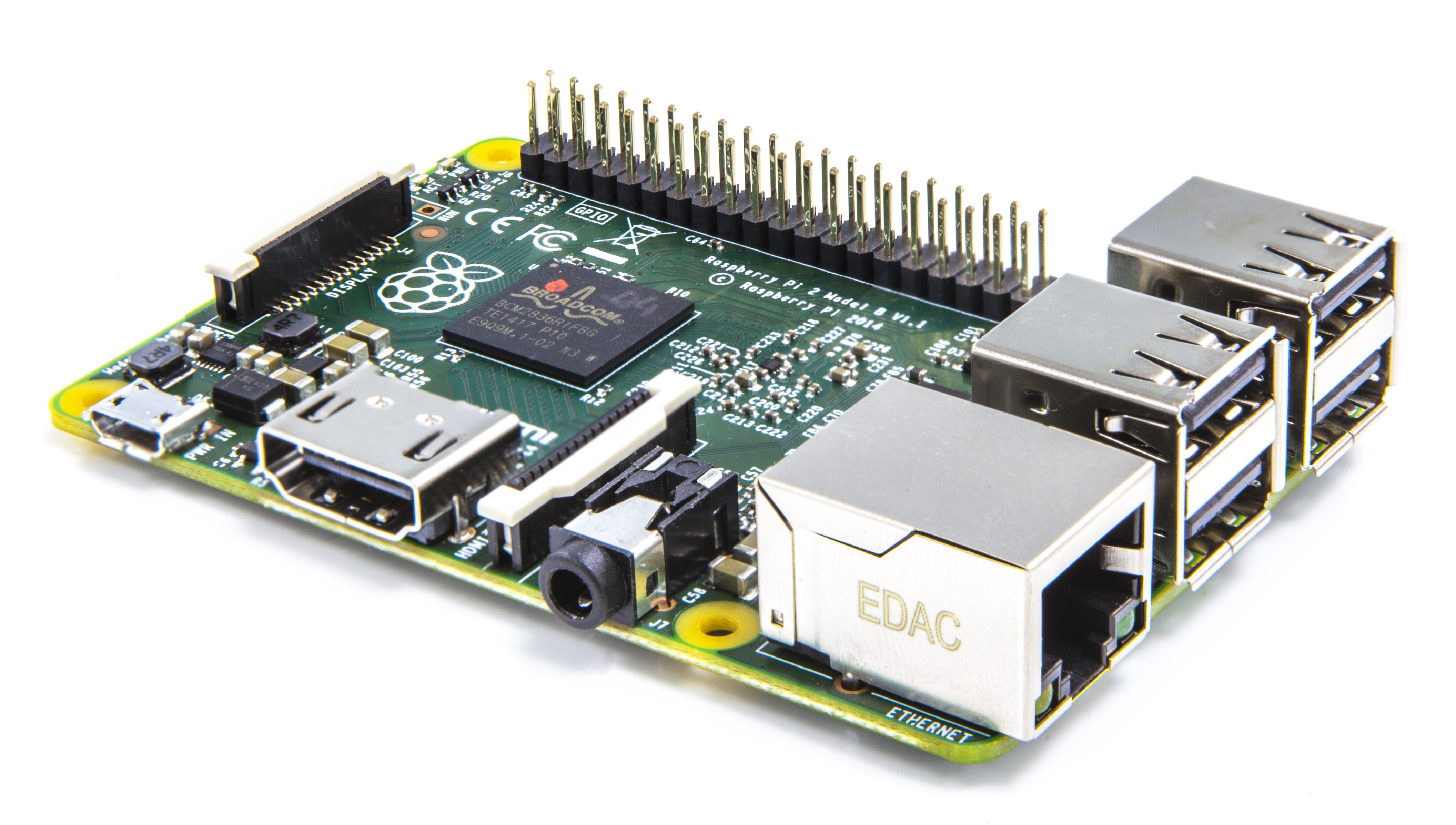 The new Raspberry Pi 2 has an ARMv7 processor and can run a full range of ARM GNU/Linux distributions, including Snappy Ubuntu Core, as well as Microsoft Windows 10. The table below presents the technical specifications of the new Raspberry Pi 2:
---
| Type | Description |
| --- | --- |
| Processor Chipset: | Broadcom BCM2836 ARMv7 Quad Core Processor, 900 MHz |
| RAM: | 1GB SDRAM, 400 MHz |
| Storage: | MicroSD |
| USB 2.0: | 4x USB Ports |
| Power & Voltage: | 1.8A, 5V |
| GPIO: | 40 pin |
| Ethernet Port: | 10/100 Ethernet Port |
---
SUPPORT FOR WINDOWS 10:
In late 2014, Windows has announced its desire to be part of the Open Source Mouvement. To not follow behind in the Internet of Things (IoT), Microsoft has partnered with the Raspberry Pi Foundation in order to build a free version of Windows 10 that will run on the Raspberry Pi 2. As Eben Upton (Raspberry Pi Founder and CEO) mentioned in his blog post: " For the last six months we have been working closely with Microsoft to bring the forthcoming Windows 10 to Raspberry Pi 2. Microsoft will have much more to share over the coming months. The Raspberry Pi 2-compatible version of Windows 10 will be available free of charge to makers."
To receives updates on the availability of Windows 10 for Raspberry Pi 2, please visit WindowsOnDevices.com.
NOOBS and OPERATING SYSTEM IMAGES:
If you would like to download a specific Operating System Image or the New Out Of the Box Software (NOOBS) for the Raspberry Pi 2, please visit Raspberry Pi Repo.
WHERE TO BUY:
After you have been convinced that Raspberry Pi 2 is the Mini-PC that you would need to jump start your new revolutionary project, you can purchase your Raspberry Pi 2 from the following Distributors:
---
*Raspberry Pi is a trademark of the Raspberry Pi Foundation.
---